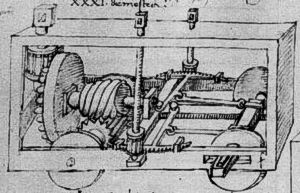 If you're into flour mills and water lifting devices, you'll love this site. There are even 17th century designs for cars! This is a site that deserves to be mightily applauded.
The Archimedes Project is an excellent website that makes 16th and 17th century manuals and treatises available online. The works available are mainly on topics such as architecture, mechanics, fortifications, pyrothechnics, machines and mining. The works are available in their original form as images and text.
It is a joint American-German project for developing and exploring model interactive environments for the history of mechanics. Through the provision of open digital libraries, numerous historical treatises on mechanics as well as other primary sources of mechanical knowledge and practices have been made available.